If someone offers you to stay with him on Hawai'i, you go. No questions asked. In March, we were lucky enough to get that offer. Three days later, our flights to Kahului Airport were booked. 10 days on Maui, a dream came true! We got a shitty old car from Kimos at Kahului Airport and thus began our hawaiian adventure.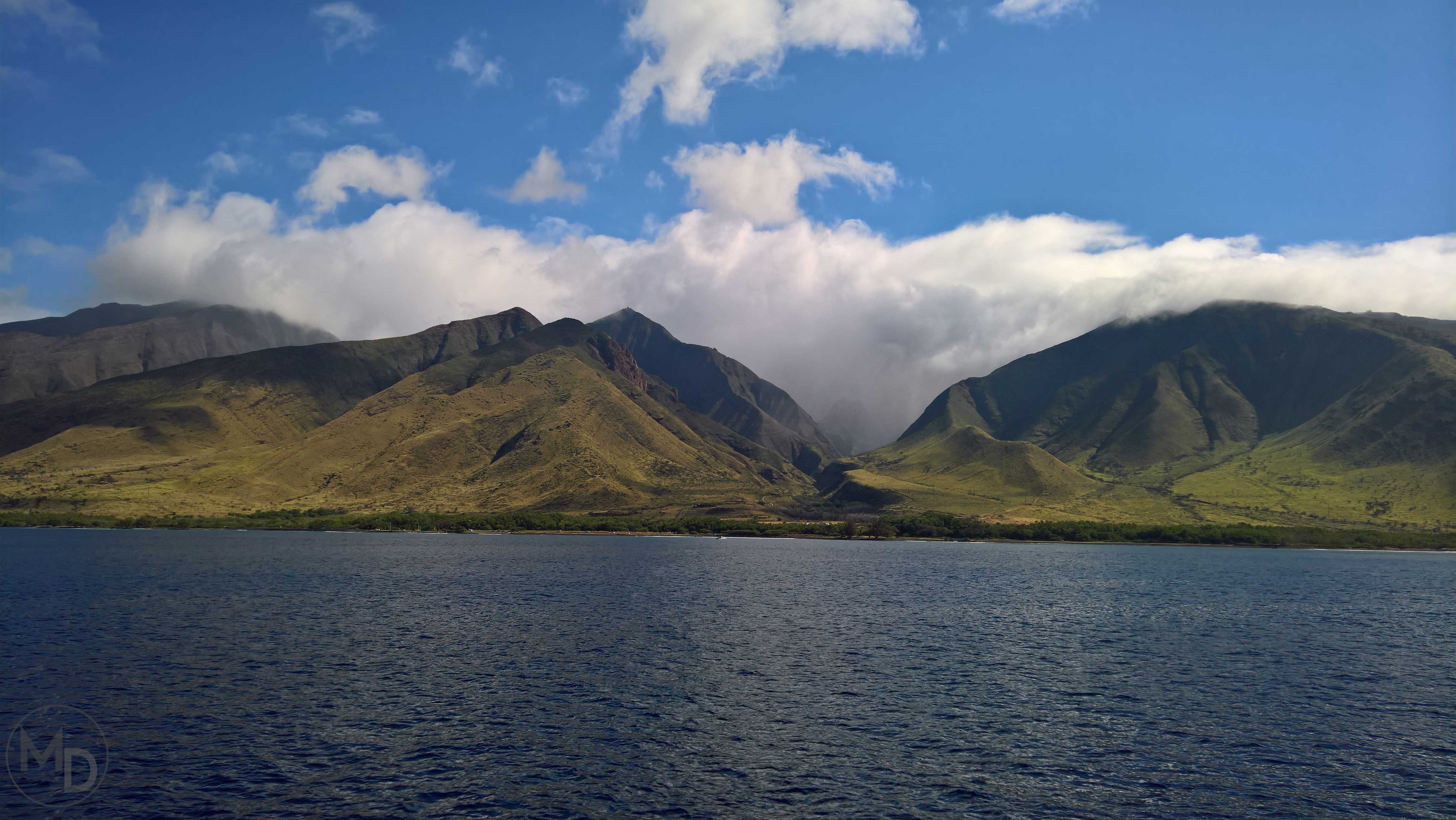 Because we couldn´t spend the first night at our friends´, we had booked a hostel in Paia. Even though it was super clean, the staff was friendly and the pancakes were free, we started to realize how lucky we were to have free accomodation for the rest of our stay. The private room at the hostel cost 120$ a night, so that might be an issue if you´re travelling on a budget. We got some rest and tried to get used to the temperatures, which was hard after our Canadian winter. Our first day started with a delicious breakfast at Cafe Mambo in the Heart of Paia, a nice small hippie-town. After checking into our friends´ O´hana, where we put our bags down (yes, we brought skis to Hawai'i), we headed straight back out to the beaches, parked the car and spread our blanket. Although we had heard about the hawaiian turtles, we didn´t expect to see one within ten minutes of our first visit to a beach. There it was, enjoying the warmth of the sun. The local kids that were playing in the waves weren´t too impressed, and we started to realize that we might see quite a few of those massive green things.
First things first, we had to take some of the most popular things off the bucket list – We went to check out the surfers from the famous Ho'okipa Beach Lookout, where even the 10 year olds are killing the waves, and then took our shitty old Ford for a drive to Hana, that "secret" little spot on the east side of the island. We did our research before and thus wanted to relax at Red Sand Beach, jump some cliffs at Waioka Pond and then treat ourselves to some Huli Huli Chicken at Hoki Beach Park on the way back. What a day that was! There is plenty to see on the way to and from Hana, so make sure you have at least a full day for that gorgeous drive!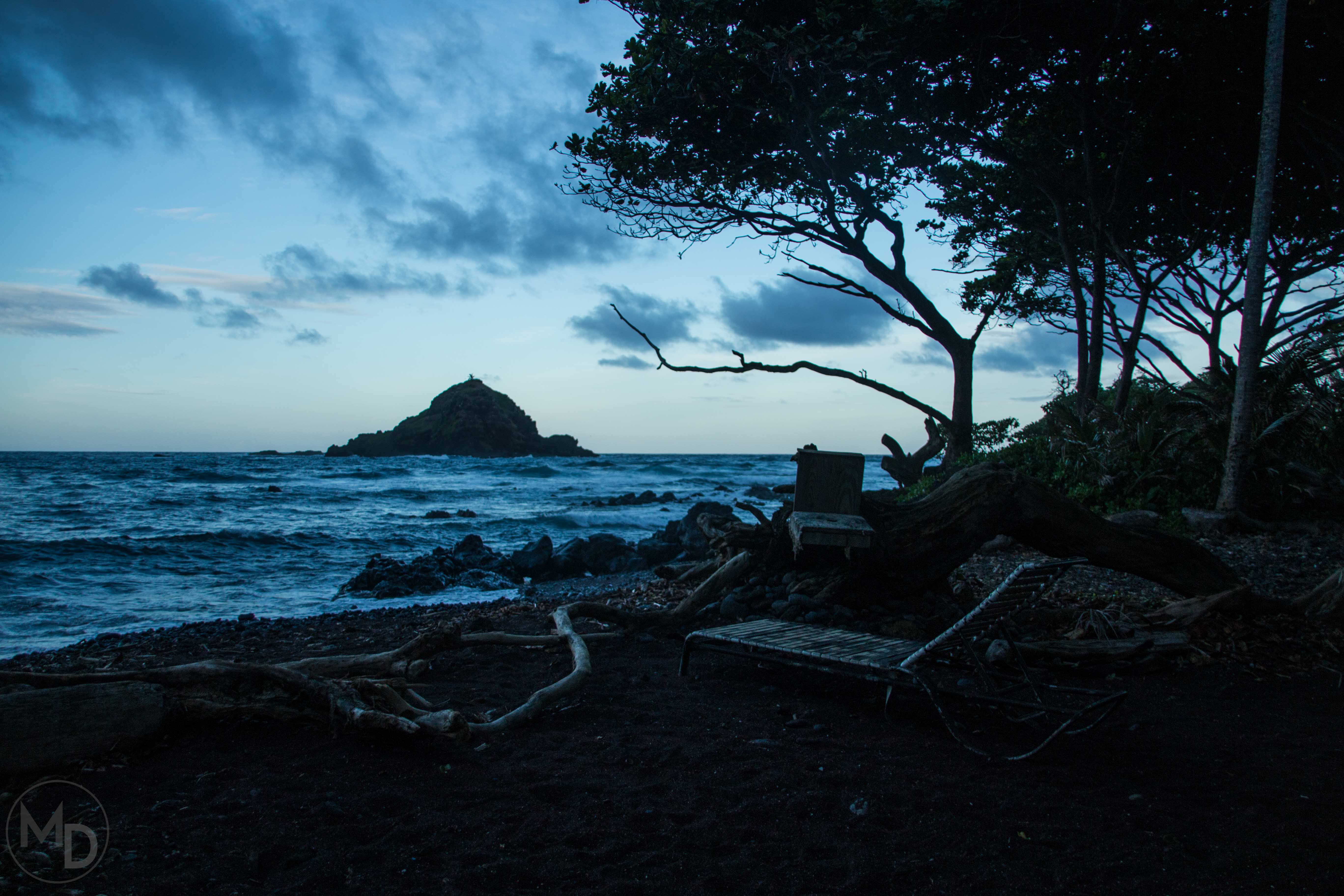 Yes, Maui is a very popular tourist destination. Yes, there are a couple of places (e.g. The road to Hana) where you just can´t avoid them. But the good thing about the tourists is that they mostly stay in their resorts – so even on the busier west side of Maui, you can go to Black Rock Beach and still find a nice spot to lay down and enjoy the sun. Speaking of the west side of the island: Go surf or sup the Thousand Peaks or just watch the people who know how to surf. Don´t step on the reef in those shallow waters!
Also, enjoy a snorkelling trip. You can do that on your own (Snorkelbob´s can hook you up with rental gear) or just book a trip with these guys. Even though it isn´t the cheapest thing one could do, the trip was super entertaining, just being out on a boat for a day with a fun crew was super nice. If you´re looking for a more private adventure, go for the "Leilani Best Day on Maui" trip. Definitely money well spent!
Further south on the west side of the island (south of Makena Beach) you´ll find lavafields that are worth paying a visit. The snorkeling there can be quite good as well, just be aware of a closure of some areas there.
If you´re looking for breathtaking hikes on the island, you should pack your bags and go hike the Waihee Ridge Trail. Start early, the clouds usually roll in in the afternoon! Another great option is the Sliding Sands Trail in the Haleakala National Park. The landscape there is so different from everything else on the island, so make sure you go for a stroll there! It can get quite chilly and windy though, so pack a sweater!
On the culinary side of things, here´s a list of what you HAVE to try:
Enjoy the gallery!